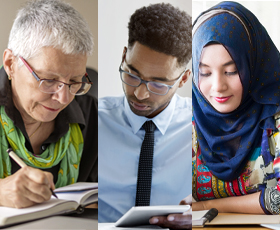 National Register of Public Service Translators
NRPST will be the UK's independent voluntary regulator of professional translators specialising in public service. We will develop and maintain a public register of professional, qualified and accountable translators. The National Register will be free of charge to access and searchable online.
Every translator on our Register will meet the standards for education, training and practice in public service. All Registrants will be subject to the NRPST Code of Professional Conduct and we will regulate, investigate and follow up any allegations of professional misconduct.
Using the National Register of Public Service Translators to find a translator will ensure you not only employ a qualified professional practitioner but that the translator can be held accountable should their conduct or competence fall below the high standards expected of a Registered Public Service Translator (RPST).
If you are unable to find information you want on this website, please do not hesitate to email admin@nrpst.org.uk.
NRPST News
>
Find out more about becoming one of the country's first Registered Translators - new register of translators launching soon . . .
Read More »